Safety & Security Information

At Eagle Pass ISD, it is a priority to ensure the physical safety and emotional well-being of all students, staff, and visitors. Each day at our campuses, safety measures are in place to facilitate a safe and healthy learning environment. During a crisis, it is our goal to protect lives and property, respond to emergencies promptly and appropriately, coordinate with first responders, aid in recovery, and help to restore normal school operations as quickly as possible. The information below highlights some of the ways we work together to support EPISD.
---
First Day of School
Parent Vehicle Drop-Off/ Pick-Up
Each school will have a parent vehicle drop-off and pick-up procedure. Parents will receive campus-specific directions and procedures before the first day of school. Please use the designated drive-through lanes and allow for extra time.
Walking Students to their Classrooms
Students are either dropped off by vehicle, bus or walk to school and are allowed to enter the building on their own. However, we understand for some of our youngest students, school is a new experience.
Parents or guardians of PK, Kinder, and Elementary students may walk their child to their classroom or designated area where they will be met by their teacher or classroom aide. You should allow for additional time as the lines may be a bit long for there will definitely be lots of extra hugs on the first day.
Parents and Visitors
EPISD utilizes the Raptor Visitor Management System at each of our campuses. The system assists us by managing the screening and access of our parents and visitors. Your cooperation is appreciated.
Check-In Procedures for Parents and Visitors
Enter only at the front door/office of the campus.
Parents and visitors are required to present a valid government-issued ID, such as a driver's license or state identification card.
The card will be scanned and the data will be compared with a national database of registered sex offenders.
When approved, a visitors badge will be printed with the date and time.
If declined, you will be directed to exit the building.
This procedure may be adjusted to facilitate large group gatherings.
Eagle Pass ISD Police Department
The safety of our students and staff at EPISD continues to be of the utmost importance for the Eagle Pass ISD Police Department. Our district police officers are dedicated to serve and protect EPISD and the public.
EPISD officers continue to go through the Active Shooter training on an yearly basis.
Intellectual Development Disabilities training has been added and officers will receive this training every year.
Police presence has been increased at every campus to better serve our district.
EPISD Police Officers are assigned to patrol all district campuses on a daily basis as this serves as a deterrent to those who wish to do harm to our students and staff.
Campus perimeter checks and walk-throughs will be conducted to ensure the safety of students and staff.
Campus police officers continue to train all district administration and staff on EPISD Campus Emergency Operations Plan.
All district officers are required to take the National Incident Management System (NIMS) and Incident Command System (ICS) training.
Train the trainer STOP THE BLEED course has been provided for all officers and are now certified to train others.
EPISD PD has partnered with local, state, and federal law enforcement agencies to better prepare for any emergency situation. The EPISD Police Department strives to provide a safe environment where teachers can teach and students can learn.
See Something Say Something - Anonymous Reporting
To submit an anonymous report of any potential safety concern or threat please click on the link below.
See Something Say Something - Reporting Page
Safety and Security Committee
The EPISD Safety and Security Committee helps in creating and maintaining a safe and secure school climate and culture. The committee consists of representatives from all local law enforcement agencies that serve Eagle Pass ISD, along with parents, EPISD staff, and members of the EPISD Board of Trustees. The committee members participate in the implementation of the district's emergency response plan and affirm the school district completes safety and security audits and reports. They also consult with local law enforcement to encourage officer presence at and around our campuses.
Safety Initiatives
Summer Safety Initiatives
Over the summer, Eagle Pass ISD performed an internal and external safety review of all district facilities to identify potential structural hazards or access concerns.
Summer Safety Audit and Exterior Access Walkthroughs - All campuses have been assessed for structural hazards and all exterior doors are operable and secured. A plan has been implemented to confirm that exterior doors remain locked and closed during the instructional day.
Alarm Systems - Alarm and notification systems have been tested.
Emergency Operations Plan (EOP) - The district completed a comprehensive updating of our established emergency operations plan by partnering with the Texas State School Safety Center as a resource for support and guidance. This plan guides our district for critical incidents like severe weather, intruders, gas leaks, and more.
Protocols/Training - The district will continue to update existing protocols and training for our staff and students to know what to do in a critical incident event.
What's to Come?
In addition to already established safety measures like our visitor check-in process, evacuation drills,
"See Something Say Something" anonymous reporting, and social and emotional initiatives to support our students and staff, EPISD will also be implementing security measures to confirm exterior doors are locked and that classroom doors are secured when students are present. We will reinforce a single point of entry to campuses for our parents and visitors and continue to address building and maintenance needs to secure our facilities.
Emergency Response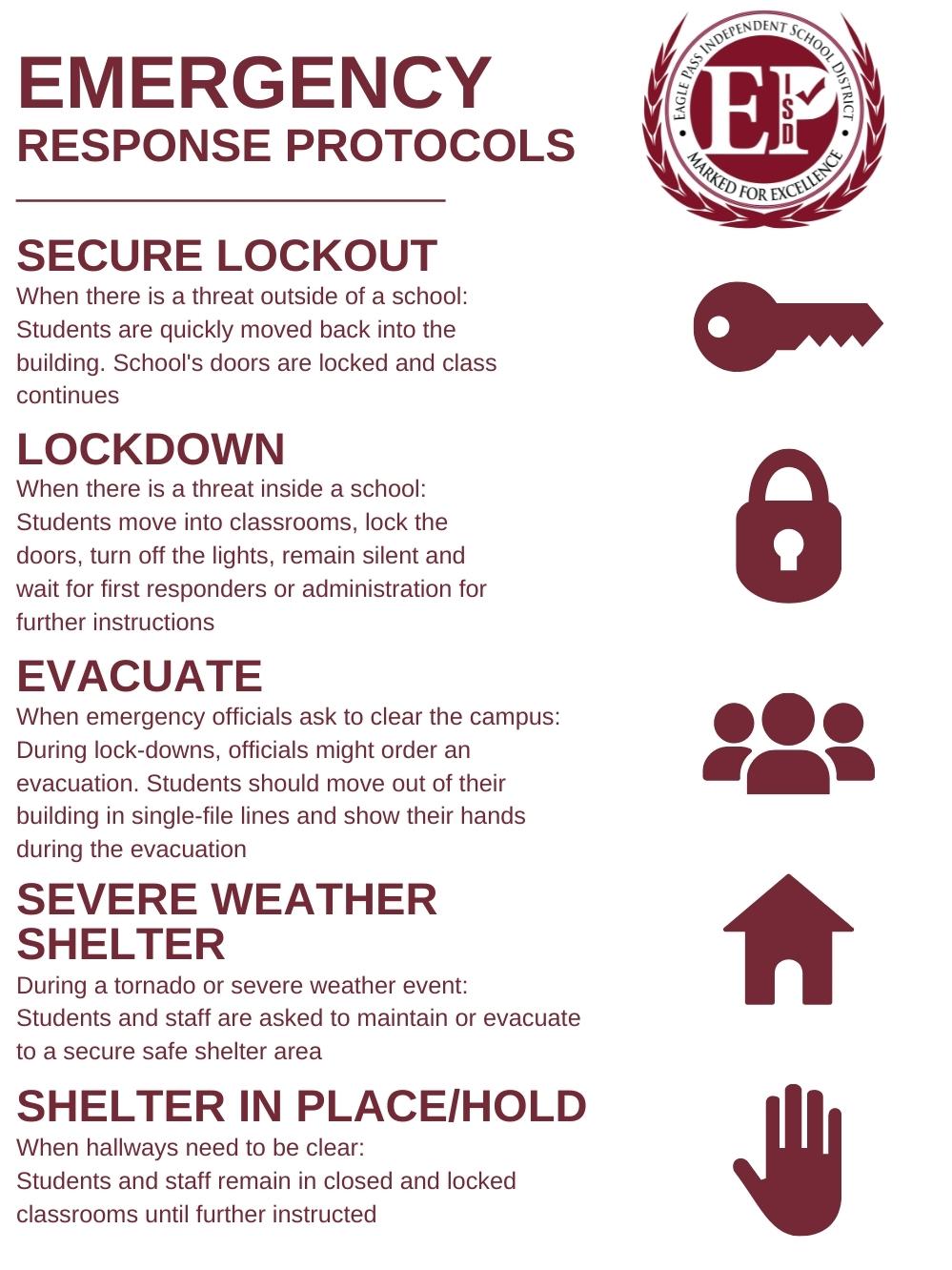 CLICK ON THE IMAGE BELOW OR USE THE QR CODE
TO REPORT A SAFETY CONCERN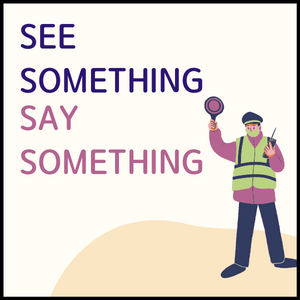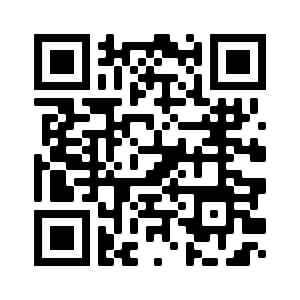 ---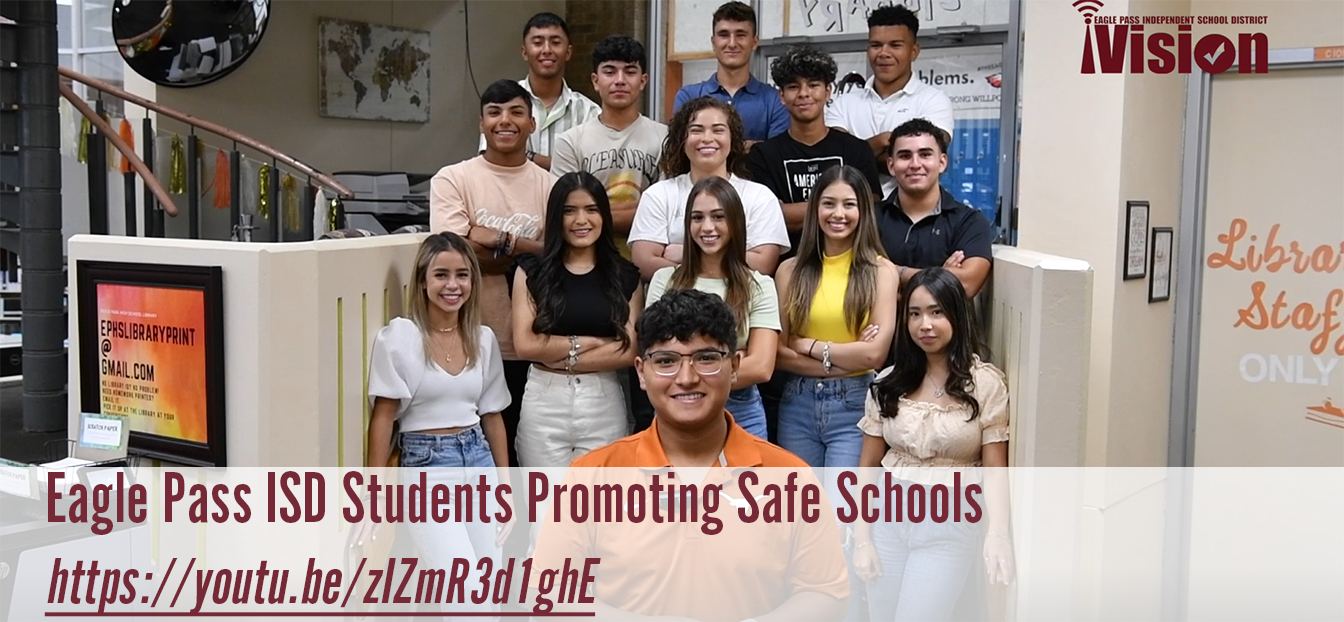 EPISD Police Department Directory
---
Chief of Police
Crestino Ynosencio
(830)758-7098 cynosencio@eaglepassisd.net